CCTV Lenses for image capture, robotic and night vision systems – standard and custom lens design
Standard and custom CCTV lens assemblies for image capture, barcode scanning, night vision systems, medical systems, hi-speed imaging, machine vision and robotics vision.
Universe offers a full line of C and Cs style CCTV lenses available from stock. All formats, including hard to find 1" optics are here. We only handle premium all-glass lenses, many of our own design and manufacture. We carry many specialty lenses as well, including right angle, pinhole and motor or manual zoom. Please call us to discuss your specific application as we do not list on our website all the products we carry. We also provide filters, step rings, and many adapters to meet your C-mount imaging needs. As always, Universe is willing and able to perform any custom barrelling or aperture changes that you require.
Applications Include: – Image capturing, barcode scanning, night-vision systems, medical systems, hi-speed imaging, machine and robotics vision systems.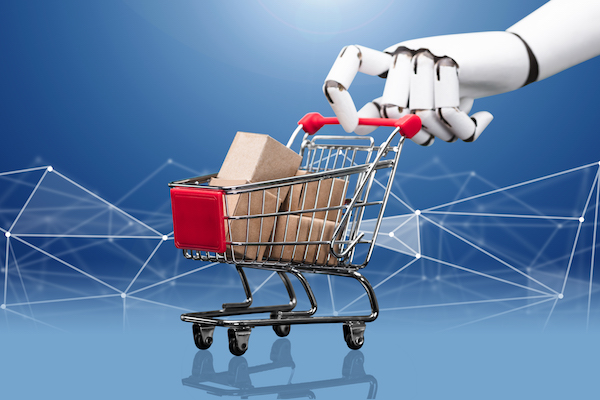 Recently announced was a partnership between Walmart and Bossa Nova Robotics to bring shelf-scanning inventory robot vision systems to about 1,000 stores across the US. The goal is to eliminate overhead costs, reduce human error and ultimately eliminate the painful task for workers. It was also indicated that Walmart would be bringing its supercenters to […]
The first ever automated underwater robot has now completed its first operation, diving down 500 meters and collecting a sample. The robot, named Nereid Under Ice (NEI), was development in partnership with The Woods Hole Oceanographic Institution (WHOI) and NASA's Planetary Science and Technology from Analog Research (PSTAR) program.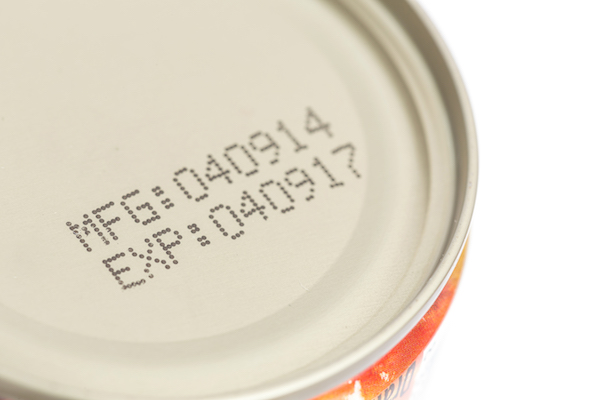 The debate to use certain products past their expiration date is a constant topic of discussion which tends to be focused on non-food products. Beyond consumer products, all food products must have a printed expiration or "best by" date to indicate freshness. To ensure that the correct dates are stamped and identified, machine vision technology […]
CCTV and Machine Vision Lens Assemblies
| Part Number | Focal Length | F/No. | Format Size | Mount | Iris Control | Dimensions (diameter x length) |
| --- | --- | --- | --- | --- | --- | --- |
| 02814-NI | 2.8mm | 1.4 | 1/3" | CS | Fixed Iris | 30mm x 31.5mm |
| 4217-C | 4.2mm | 1.7 | 2/3" | C | Fixed Iris | 30mm x 31.28mm |
| VLM-6M5.6 | 6.1mm | 5.6 | 1/3" | C | Fixed Iris | 30mm x 15.9mm |
| VX580 | 8.0mm | 1.4 | 11mm | C-mount | Fixed Iris | 30mm x 34mm |
| 0814-C | 8.0mm | 1.4 | 2/3" | C | Fixed Iris | 28mm x 20.43mm |
| VLM-8M5.6 | 8.3mm | 5.6 | 2/3" | C | Fixed Iris | 30mm x 25.3mm |
| 1014-C | 10.0mm | 1.4 | 2/3" | C | Fixed Iris | 28mm x 29.3mm |
| VX620 | 12.5mm | 1.4 | 11mm | C-mount | Fixed Iris | 30mm x 27mm |
| VX660 | 16 mm | 1.4 | 11mm | C-mount | Fixed Iris | 30mm x 29mm |
| VX670 | 16.0mm | 2 | 16mm | C-mount | Fixed Iris | 30.0mm x 33.16mm |
| 1616-C | 16.0mm | 1.6 | 2/3" | C | Fixed Iris | 28mm x 24.8mm |
| VX750 | 25.0mm | 1.4 | 16mm | C-mount | Fixed Iris | 30mm x 32mm |
| 2514UK2 | 25.0mm | 1.4 - 16 | 1" | C | Adjustable Iris | 32mm x 39.4mm |
| 2516-C | 25.0mm | 1.6 | 1" | C | Fixed Iris | 28mm x 19.5mm |
| EL1025B | 25.0mm | 0.95 - 16 | 1" | C | Adjustable Iris | 46mm x 47mm |
| EL1025IR | 25.18mm | 0.95 - 16 | 1" | C | Adjustable Iris | 46mm x 47mm |
| VX850 | 35.0 mm | 2.2 | 16mm | C-mount | Fixed Iris | 30mm x 34mm |
| 3516UK2 | 35.0mm | 1.6 - 16 | 1" | C | Adjustable Iris | 32mm x 42.75mm |
| VX990 | 50.0mm | 2.9 | 16mm | C-mount | Fixed Iris | 30mm x 43mm |
| 5014 | 50.0mm | 1.4 - C | 1" | C | Adjustable Iris | 48mm x 51.5mm |
| VX970 | 75.03mm | 2.8 | 16mm | C-mount | Fixed Iris | 41mm x 64.97mm |