Click on a product category to view specification charts of our most popular products. We also provide custom design services, if one of our standard lens options does not fit your your project.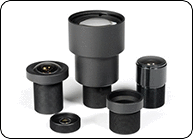 Standard and custom CCD/CMOS lens assemblies for board and miniature camera applications including digital photography, video conferencing, surveillance, barcode scanning, machine vision and medical systems.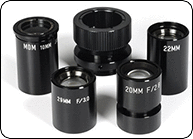 High Resolution Lenses for Machine Vision, Instrumentation, Inspection and Vibration-Sensitive Applications. Standard and Custom High Res Lens Assemblies.
Universe Kogaku has a complete line of off-the-shelf, manual photographic lenses with various focal lengths.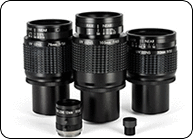 UV Quartz Lenses and Lens Design for electronics, optics, medical and precision industrial applications.
We have over 1600 different lenses in stock at our New York facility, ready for fast shipment. Only a few are described on this web site.