No industry is immune to technological advances in the 21st century. Every day, it seems that new and improved products are launched to reduce (or eliminate) the possibility of human errors and make the processes within the industry more efficient and reliable. The drain-cleaning industry is no stranger to this phenomenon; it has seen similar changes in its ways of functioning and equipment usage.
Sewer cleaning companies have recently started using high-end cameras with premium lenses to inspect the sewer line and address any major issues visually. Using this method, sewer cleaning specialists are able to quickly locate any blockages or cracks in the sewer line that may result in bigger (more expensive) problems down the line. This is a less time-consuming and easier method of diagnosing problems early on, so they can be treated before escalating into something worse.
How does video sewer line inspection work?
In video sewer line inspection, a high-quality camera is attached to a fiber optic scope navigated through the sewer line. This can be done manually or via a remote control. The camera then records the interiors of the utility line, and the feed can be viewed on an on-site monitor. The specialists can detect all the infractions, cracks, or blockages inside the sewer line through the camera's real-time recording.
The camera used for sewer line inspection is outfitted with a high-resolution lens. This lens is both rugged and waterproof, allowing it to function even under the most adverse conditions. A transmitter is also placed on the camera unit, which helps locate the above-ground point to dig to fix the problem. The inspection rod is equipped with a LED light, making it possible for the specialists to get a clear video. The optic rod can be easily maneuvered and accessed through a manhole, vault, or inlet. It can be inserted in pipes of diameters ranging from 2 to 36 inches.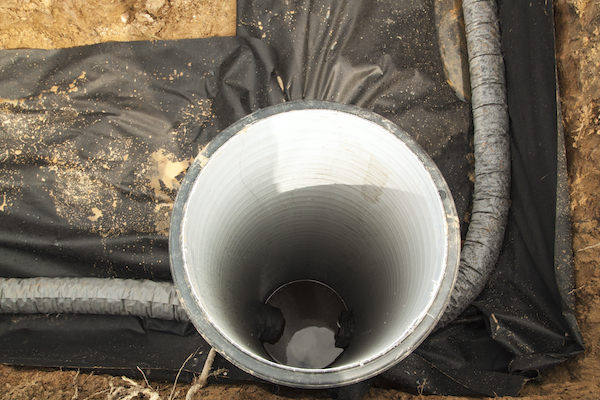 Apart from utilizing video sewer line inspection for detecting blockages and cracks, homeowners can also perform a sewer line inspection before undergoing a house remodel—when they plan to either add a bathroom or remodel their kitchen. You can perform a video sewer line inspection to evaluate if the utility line would be able to handle the additional wastewater. New homebuyers can also go for a video sewer line inspection before putting down money on the house. This helps them understand if any complex and costly sewer problems might surface in a few years.
What makes video sewer line inspection a desirable inspection method is that it is a lot less expensive than exploratory excavation. Furthermore, as less time is consumed in detection, technicians are left with ample time to make the necessary repairs.
Conclusion
Video sewer line inspection is beneficial for both the homeowners as well as sewer line specialists. Needless to say, the better the quality of the lens, the higher the quality of the video and the better the quality of the inspection. This is where we come in; we manufacture high-quality custom-made lenses for a variety of industries. To get top-notch lenses for your sewer line inspection cameras, get in touch with us at 1-516-624-2444.