Recently announced was a partnership between Walmart and Bossa Nova Robotics to bring shelf-scanning inventory robot vision systems to about 1,000 stores across the US. The goal is to eliminate overhead costs, reduce human error and ultimately eliminate the painful task for workers. It was also indicated that Walmart would be bringing its supercenters to the front line of technology by adding edge computing technology as well as testing robots nicknamed "Alphabot" that can fulfill grocery orders with extreme accuracy and with greater speed.
The grocery order robot, Alphabot, was developed specifically for Walmart by a company called Alert Innovation. The Senior Manager of pickup automation and digital operation for Walmart U.S, Brian Roth, says the robots will change Walmart's online grocery operations forever.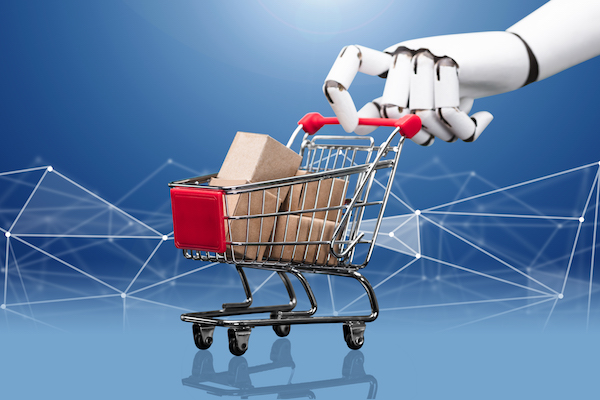 "By assembling and delivering orders to associates, Alphabot is streamlining the order process, allowing associates to do their jobs with greater speed and efficiency," Roth said. "Ultimately, this will lower dispense times, increase accuracy and improve the entirety of online grocery. And it will help free associates to focus on service and selling, while the technology handles the more mundane, repeatable tasks." Roth continued by saying "With Alphabot, our associates should be able to put even more focus on helping the customer."
This will go well beyond saving Walmart money, it will help consumer confidence and shopping experience by increase fulfillment speeds. The real time data that the robotic vision systems can share will also be a huge benefit. The system will be automated and stock will be updated in real time allowing the fulfillment process to be much more intelligent and grocery substitutions to be easier to predict and fulfill.
"We never want to be in a position to tell an online grocery customer they can't have an item," Roth said. "We'll be able to look at datasets and fairly say 'these two brands of pasta are typically bought together,' or 'here's an item a consumer buys often,' and use that information to make more informed substitutions."
Other notable industry robotics and automations in retail come from Ocado, an online grocery store in Andover, UK. That specific facility is a fully-automated fulfillment center. All actions are distributed via a centralized computer and product is stored based on an algorithm of items frequently sold versus those goods that may not sell as often. So far, Ocado's flagship prototype facility handles close to 10% of their annual sales, processing about 65,000 order per week.
On the other side of the globe, Tokyo's clothing brand Uniqlo has already replaced 90% of their workforce at their flagship warehouse. It is poised to continue this trend by automating other locations as the shortage of workers in Japan worsens. Uniqlo is the world's second largest clothing retailer and has spent close to $1 billion on its warehouse automation with Robotic vision systems. Mujin, a startup robot company has played a major role in this revamp by developing armed robots with 3D vision to help facilitate orders.
For additional robotic vision system information or for custom lens design and orders contact Universe Kogaku by email at info@universeoptics.com or by calling 516-624-2444 to speak to a representative.