Lentes Ópticos para Aplicaciones de Seguridad y Vigilancia de Universe Kogaku
Nuestras lentes de circuito cerrado de televisión son ideales para la industria de seguridad y vigilancia. Tanto si necesita una lente óptica estándar de precisión para una cámara de circuito cerrado de televisión, como si precisa una diseñada a medida para el escaneo biométrico, Universe tiene la lente para usted. Nuestras lentes estenopeicas son nuestros objetivos de vigilancia estándar. Los siguientes objetivos están diseñados con las necesidades de seguridad y vigilancia en mente, pero pueden ser también utilizados para la fotografía digital, el escaneo de código de barras, la visión artificial y aplicaciones de videoconferencia. En la parte inferior de esta página encontrará noticias sobre la industria de seguridad y vigilancia relacionadas con la óptica. Si usted necesita una lente para su siguiente proyecto de seguridad y vigilancia, póngase en contacto con nosotros para que uno de nuestros ingenieros de diseño óptico le pueda ayudar.
Lentes para la Industria de Seguridad y  Vigilancia



C5028M12-  Objetivos Ópticos para CCD y CMOS
Noticias sobre Seguridad y Vigilancia Relacionadas con la Óptica (en inglés)
People use their smartphones for everything from reading email to managing their Facebook and Instagram accounts to snapping photos and videos. When the new iPhone 5S surfaced, it allowed users to take slow-motion recordings, identifying a new market in smartphone usage. Toshiba recently announced a new 8MP CMOS BSI sensor which can be used in […]
Have you ever wanted to detect the amount of interstellar cosmic radiation hitting the earth? It's probably not top of mind for most people but a professor of physics from the University of Wisconsin thought that would be cool so he created an app to do just that! Cosmic rays are high-energy subatomic particles that […]
Even with the advances in camera technologies, C-mounts and C-mount lenses are still the option of choice for securing these devices.
CCTV cameras have been in use since the early 1960s when they were put into practice for security in New York City; learn more at universeoptics.com
Individuals and corporations are turning to fingerprint scanning as a way to enhance security; learn more at universeoptics.com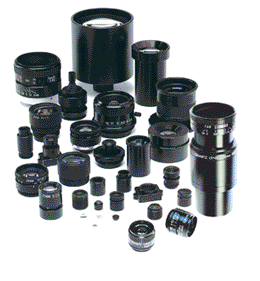 Photonics technology is essential for the growth of the nation, providing integral parts into some of the most important aspects of our country and personal life.